IDENTIFYING ONLINE VISITORS AND CUSTOMIZING WEBSITE CONTENT IN REAL-TIME
The BehaviourExchange platform identifies and profiles web visitors in real time and enables an automated customization of a website's content so that each visitor is greeted with a personalized offer of products, services and media content. The use of blockchain technology warrants a decentralized and safe record of all data.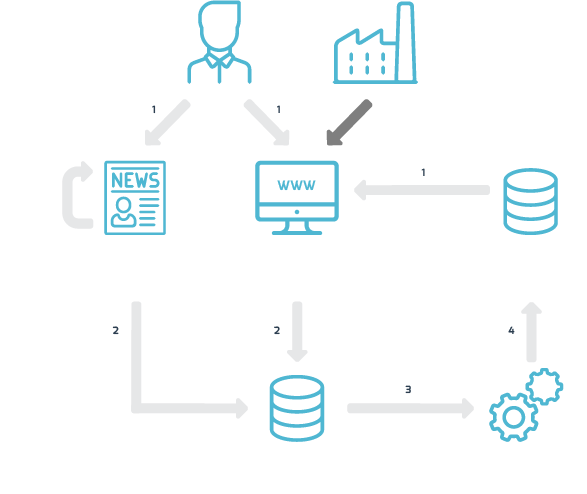 BehaviourExchange network
The BehaviourExchange platform connects three parties in a smart and unique way: web visitors, websites and B2C businesses. We provide each of the parties with unique benefits: (1) media websites are offered a free service of content exchange, which results in a higher number of unique visitors for each participating website, (2) visitors immediately find a product or service that fits their needs and are not bombarded with irrelevant ads and content, and finally (3) B2C businesses understand who their visitors are in real-time and use our service to show every visitor the most appropriate product or service.

FOR THE VISITORS
Get more personalized and tailored offers and don't get bombarded with irrelevant content.

FOR THE COMPANY
Understand the demographic and psychographic characteristics of your visitors and engage with them more personally.
MILLION CUSTOMERS.
BILLION PROFILES.
MULTI-BILLION DOLLAR BUSINESS.
Using blockchain and token based economy to fuel growth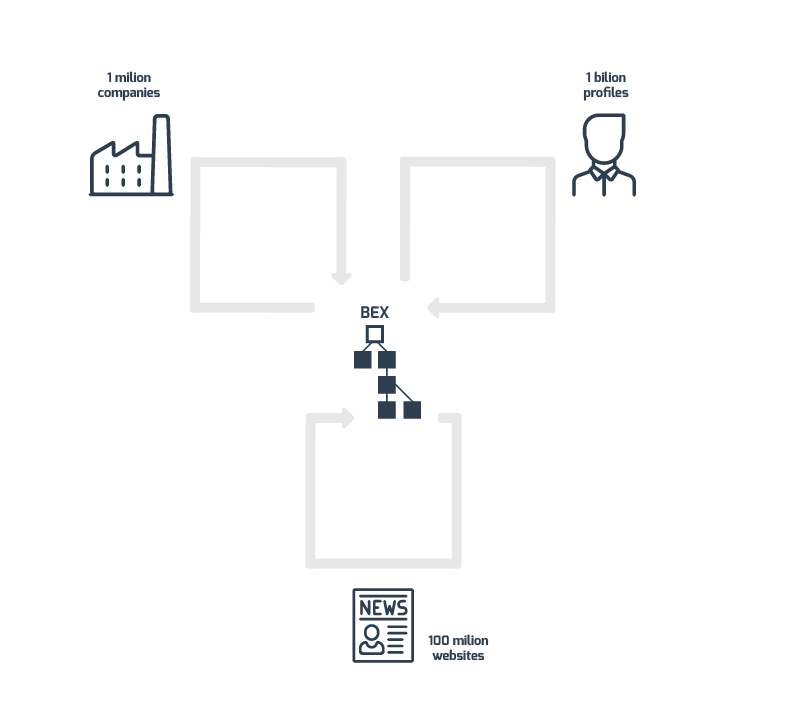 COMPANIES
B2C companies will be able to pay for BehaviouExchange services with BEX tokens and be therefore rewarded with discounts. This will ensure the constant circulation of BEX tokens from token holders to millions of companies, from millions of companies to us, and then back to the market.

ACTIVE PROFILES
Online visitors will be rewarded with BEX tokens for sharing their personal data.
They will also be able to pay for services or products B2C companies offer with BEX tokens and be rewarded with discounts as well.

MEDIA WEBSITES
Furthermore, we will also reward websites to join the BEX partner network. Each such partner will be able enjoy the benefits of free traffic flow from other websites in the network. Those sites that will keep a predefined number of tokens will be rewarded, which will encourage them to keep a part of the tokens for the longer term and therefore inhibit supply.
Roadmap
2014
Start of development of the first ContentExchange network
2015/2016
Expanding the network of media partners
2017 Q2
The partner network reaches 200+ sites in Europe
September 2017
Intelligent profiling algorithms deployed
September 2017
Number of profiles exceeds 1 million, and is still growing
February 2018
Pre-sale of BEX Token
April 2018
Crowdsale of BEX Token
Mid 2018
Entering the B2C market
End of 2018
Intensive growth of BEX token economy
Team
Core Team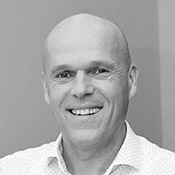 MARIJAN JURENEC
CEO
Before he was the head and the co-founder of media group Pro Plus, now founder and CEO of BehaviourExchange. Through experience and with his proactive approach he directs us to lead the project towards a common goal. He is visionary and a fan of macroeconomics and trends in the fields of media and the Internet. He is a sworn athlete who likes to run, cycle, sail and play golf.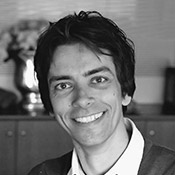 Peter Kresnik
Director of Sales
Peter started his professional career in travel and leisure industry where he got fascinated with the vast possibilities internet offers. He managed quite a few online travel projects where he fell in love with online communications and advertising. This resulted in his leap from travel to advertising industry. His knowledge and intuitive approach made a real impact in our sales and we are really happy that he joined BehaviourExchange project. He is s funky character and a life lover.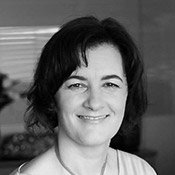 Barbara Vtič
CFO
Barbara has been working in the field of finance her whole career, with special interest for start-ups, where she actively supported entrepreneurs with education, consulting and financial planning. She is a passionate advocate of CF management and has been cooperating with BehaviourExchange from the start. She loves nature and is a proud owner of a Maine coon cat.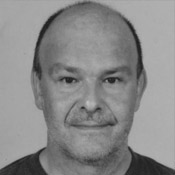 Mitja Doma
CTO
Mitja has followed the rise of the Internet from 1993, first as the Internet program director for the Open Society Institute – Slovenia, later as a freelance programmer and web developer, and in recent years as the software architect and principal developer of the ContentExchange system. He plays a key role in development of BehaviourExchange and is responsible for functioning of the system. He loves cooking and gardening.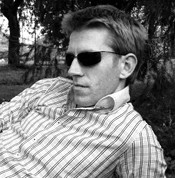 Gašper Zadnik, PhD
Data Scientist
Gašper has a PhD in Mathematics. After finishing his studies in 2014 he is working as software developer and data scientist. His motivation for solving problems is other people's satisfaction and happiness. He loves honest relationships with co-workers and people in general. Apart from work he enjoys long bicycle rides, spending time in nature, exploring his limits and drinking beer.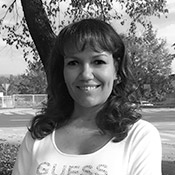 Lili Cizelj
Business Intelligence Manager
Lili gained her experience in fields of advertising and marketing, working in advertising agencies and international companies. At BehaviourExchange, by diving into data science and transforming reading habits into high quality consumer profiles, her role is to support the sales and marketing departments in finding new ways to attract, maximize and maintain new customers. Her strongest assets are communication and leadership skills, fast thinking and problem solving. She adores exploring new knowledge and pampering the people she loves.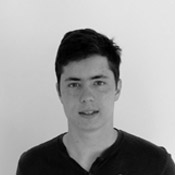 Andraž Zupančič
Project manager - BehaviourExchange
Andraž gained experiences as administrator and editor for Igrice.si and later as project manager at Hudo.com web portal. He is a manager for Audience Development at ContentExchange for over three years already and now he is also responsible for managing global media sites network at BehaviourExchange project. He is general sport lover, especially Curling.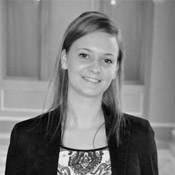 Maša Vozlič
Psychologist for Big Data Profiling
Maša has a Master's degree in Psychology. She is keen in exploring how people think, how their mind works and why they behave as they do. At BehaviourExchange she works as Big-Data Psychologist focusing on profiling website visitors. The biggest challenge about profiling is how to transform enormous and anonymous pile of data into a living and breathing human being and she is the right person to do so. In her quest for answers she always ensures to tie up all loose ends since the meaning of data is to give data the meaning. She is a realistic optimist and is passionate about movies.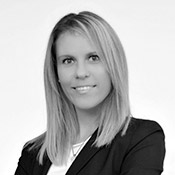 Eva Jurenec
CMO
Her experiences are in digital media, cross-promotion, and content marketing. She played key role in re-branding and repositioning of ContentExchange project and expanding business in foreign markets. Now she is responsible for marketing as well as brand management at every level of BehaviourExchange project for different world markets. She loves healthy lifestyle and people with crazy ideas.
Advisors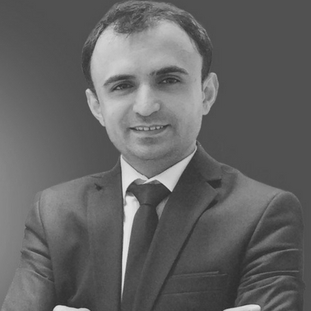 Yagub Rahimov
Blockchain ICO Consultant
Yagub Rahimov is serial entrepreneur operating within FinTech ecosystem. Investing since the age of 16, Yagub is an award winning trader and a savvy Crypto/Bitcoin investor since mid-2009.  He has a vision that machine learning combined with the Blockchain technology will define the future of the FinTech ecosystem. Yagub is the CEO and co-founder of 7MARKETZ Inc. Group, one of the top 5 leading blockchain marketing agencies globally.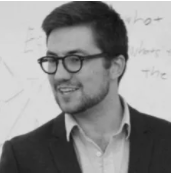 Joseph Nardone
Blockchain Expert
Passionate innovator who focuses on the intersection of technology and business. Started his career in financial technology working as a algorithmic trading programmer. Transitioned to software technology and enterprise technology innovation. His vision has enabled him to lead teams in creating blockchain solutions and prototypes. He currently focuses on developing tailored ICO's for select companies.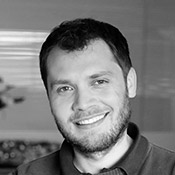 Štefan Furlan, PhD
Blockchain Advisor
Štefan has a PhD in computer science. He is passionate about Blockchain and Crypto technologies. He has worked on several projects related to his field during the course of last year, among others Viewly, a decentralised video platform. Before that, he worked at the Laboratory of Data Science at the University of Ljubljana and acted as a CEO and co-founder of a fin tech startup Optilab, that developed a sophisticated artificial intelligence technology for insurance fraud detection.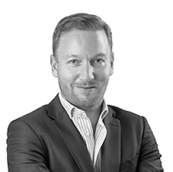 Dr. Christian Ellul
Legal Advisor
Christian completed his Doctorate in Law in 2005 furthering his studies with an Adv. LL.M. in International Taxation from the University of Leiden, in the Netherlands. Christian has worked as a tax advisor for a Big 4 Audit firm in Malta as well as reputable local Corporate Service provider. In 2009 Christian together with Karl Schranz was one of the founding members of another a Corporate Services Provider in Malta, before leaving to set up E&S Consultancy in 2010. Christian currently sits on the board of all of the companies within the E&S Group and his competences include Malta direct and indirect taxation, international tax structuring, Taxation of Tokens, Cryptocurrencies, ICOs, trusts, corporate and company law and related legal advice.