Marketing is constantly changing and evolving. Younger audiences thus no longer respond to the form of communication that was considered effective some time ago. Many companies today use a less intrusive and often more successful tactic than traditional marketing: influencer marketing.
The role of influencers in marketing
The first step in marketing with influencers is to find individuals who are recognizable, visible and consequently influential online. Then use them to reach their followers with your message. Influencers are not the same as a brand ambassador though. An ambassador can be anyone who promotes your brand online because they love it and believe in it. Ideally, brand ambassadors are also influential, which gives the brand maximum exposure.
As this tactic has become extremely popular in the age of social media, we have observed many failed attempts of influencer marketing. These failures did not bring the desired effect or a positive return on investment (ROI) to the brands. In dire cases, they might have even hurt it. Who doesn't remember the flopped Pepsi campaign starring Kendall Jenner?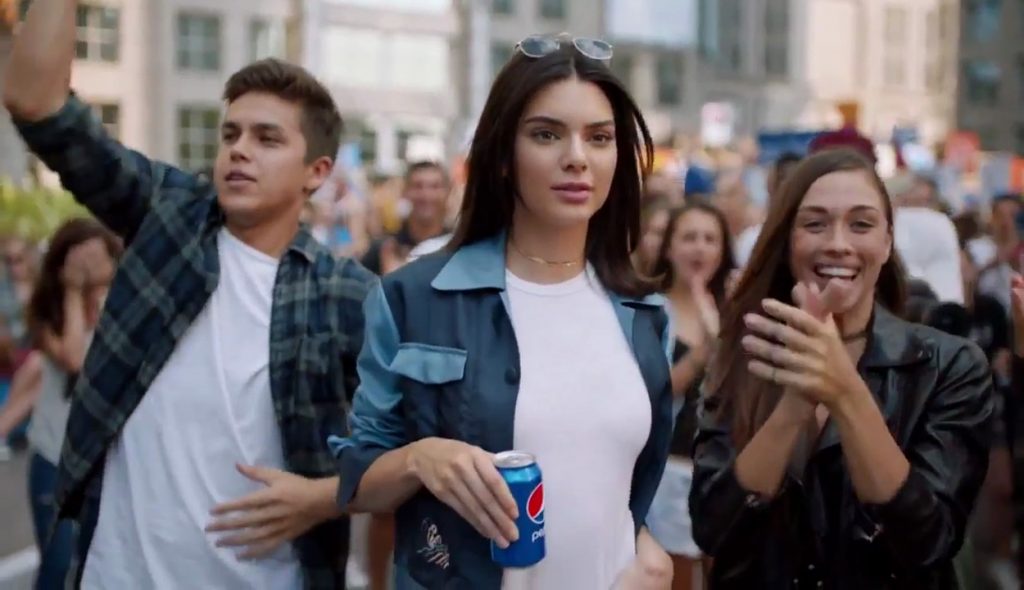 At a time when protests against racial inequality and police violence against black citizens were spreading across the United States, Pepsi decided to include current topics in its advertising campaign. They invited the then 21-year-old white millionaire model, who had never before showed any interest in activism. In the ad, Kendall calms tensions between protesters and police with a can of soda.
Martin Luther King's youngest daughter, Bernice King, responded to this when she cynically tweeted that it was a shame her father didn't know the power of the Pepsi drink when he fought for racial equality in the US.
After a heated public reaction, Pepsi withdrew the unfortunate ad and apologized for the tactless communication. Kendall also received an apology for being 'dragged into it'.
But Pepsi's failure with Kendall Jenner doesn't mean that brands shouldn't touch socially sensitive topics. Doing this can be very successful if done in the right way. First, the brand must ensure that the it stands behind the same values as the movement on which it relies. The same is true for the influencer: he must represent the same values in life in order for the message to turn out sounding genuine.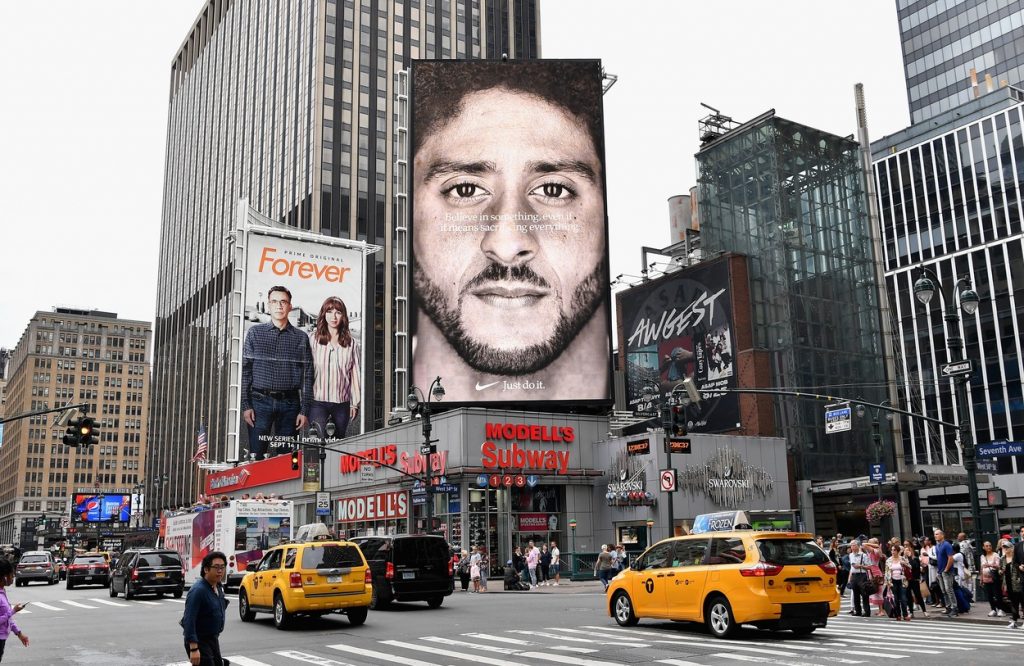 A good example of advertising with an influential person was the Nike campaign with the former American football player Colin Kaepernick. In 2016, Kaepernick was the first to kneel during the American anthem in protest of racial inequality. This cost him his sports career. But at Nike, they recognized the opportunity, took a stand, and joined the Black Lives Matter (BLM) movement. They created a campaign in which Colin Kaepernick announced, 'Stand by your beliefs, even though it can cost you everything.'
The campaign is considered one of the most high-profile in recent years, Nike has received numerous accolades for it. It also helped raised their share prices.
It makes sense, therefore, for a brand to invite people who share the same values, actually use their products (they are also ambassadors) and who are recognizable online (bloggers, celebrities from the world of entertainment, sports, social media).
Micro-influencers
Million-dollar contracts with celebrities is not the only way to do it though. Collaborations with "micro-influencers" are becoming more and more common. Micro-influencers are people known in a more or less limited circle of social network users who, in principle, focus on niche topics. Collaborating with micro-influencers can often be more effective than collaborating with celebrities, as they reach more specific market segments, with a passionate audience with which they have a genuine relationship.
A brand of professional nutritional supplements for athletes is likely to achieve better results and ROI if they collaborate with and energetic fitness trainer who's blog is followed by a loyal, albeit smaller, audience, instead of a handsome musician with a million followers on Instagram.
How to start influencer marketing
As already mentioned, fame / visibility is not the only criterion to be considered when selecting influencers to work with. Answer these questions first:
– What effect do you want to achieve through working with an influencer?
– What is your available budget for influencer marketing?
– Does the influencer match your brand and do you share common values?
– Will the content of the campaign with the influencer seem natural / genuine?
– Does the influencer address / reach the right audience for your brand? How intense are his relationships with this niche?
– Does the influencer have sufficient reach to achieve the objectives (from the first question)?
– Is the influencer able to mobilize your target audience?
– Is the influencer active on the channels used by your target customers?
– Are the influencer's followers similar to the buyer personas you defined?
Performance measurement
Once you find the right influencer that meets all the key criteria, you will need to determine the metrics to measure your campaign performance. Typically, the most commonly monitored metrics in influencer campaigns are the following: clicks, likes, shares, responses, comments, brand mentions, impressions, and purchases. You can track some with the help of statistics on social networks, some with the help of UTM tags and SmartURLs, dedicated hashtags, dedicated promotional codes and, of course, with the help of Google Analytics (referral traffic sources, …).
An easy way to measure the performance of influencer campaigns is to monitor the performance of influencer posts on social channels. Let your chosen influencer provide you with accurate click, share, comment, and impression data for each post, story, blog, and more. The engagement of followers and the reach of posts are key, as together they increase your brand's visibility.