We think we cracked the code of successful products. If the product wishes to classify as legendary, it must satisfy customer's basic human instincts: Self-Preservation Instinct, Sexual-Instinct and Social Instinct. How do those apply to products, you ask? Read on, my friend.
#1 Self-preservation Instinct
Your site must look "legit." Obviously. The more professional it looks, the higher chance the consumer will trust you with their money. Surprisingly, this site is completely trustworthy, but it sure doesn't seem like it.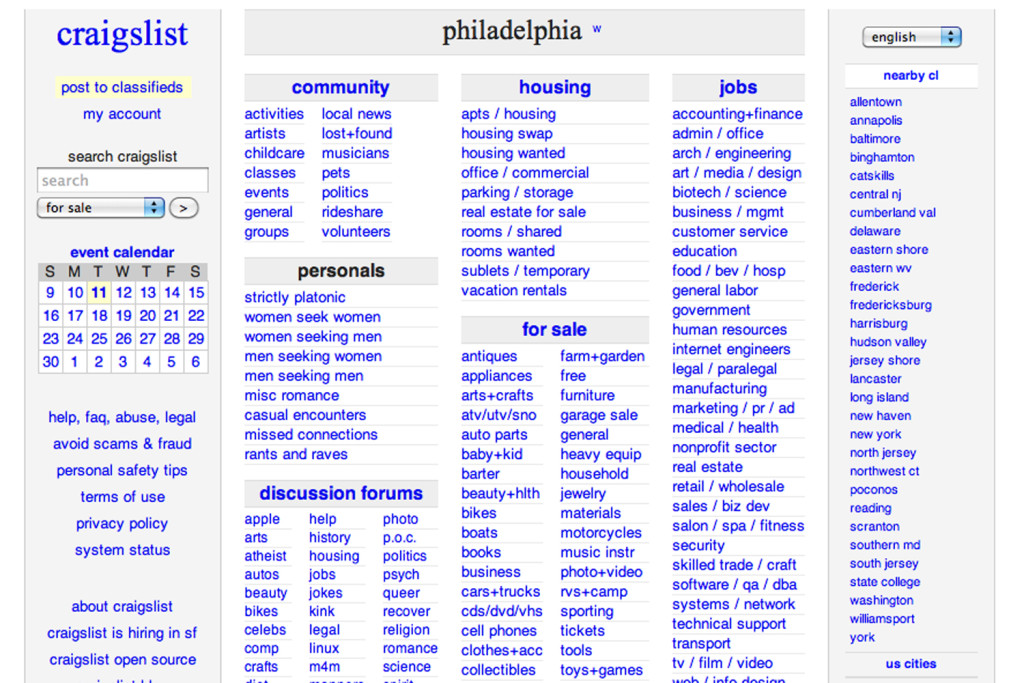 Granted, some sketchy things do happen on Craigslist, but its organic traffic is worth $206 million and Forbes conservatively estimated its worth at $3 billion.
Form beat function this time. But do you really want to risk it? If you don't and want to use our – guaranteed formula – you should instead have something like this: great design, high quality pictures, a physical address, a contact number and email. And an about us page. Anything and everything that makes the customer believe you will not take their money and run.
But legendary products and services go further than that. It is that extra step that makes consumers feel safe and protected. A 30-day no questions asked return policy. A great, always-there customer support team.
Albeit a little out of everyone's league, Amazon is leading in the safety department. A simple and free 30-day return policy with an instant account credit reimbursement, incredibly fast delivery and around the clock customer service is the reasons people go for it, even though they might really, really want to support local or small business that might not deliver on time or never get their refund processed.
#2 Sexual-Instinct
Your site, but more importantly your product, needs to be sexy. The winner of sexiest product producer of all time… *drumroll*… is Apple. Apple products, even though some might say are lacking in customization capabilities, are leading in beautiful and seamless design. What about their unveiling. C'mon now.
The legendary product must satisfy the sensory experience. My personal favorite example is the swipe feature in Hopper's mobile app. Imagine. You have decided to splurge on a trip. After a 5 hour search for the best flight, you are getting excited. You are looking forward to that confirmation email. And then all you get is a tap.

Hopper has replaced that monumental purchase with a swipe. It says "swipe to confirm." And somehow it feels more grand. That long second as you are swiping your finger across the screen you feel the responsibility and excitement of planning the trip of a lifetime.
One of my favorite websites that has embraced full on dedication to design and satisfaction of one of our primal instincts is Mailchimp. It is fun, colorful, bright. It integrates art (cute little doodles) into every step of your process as well intuitive drag and drop, pretty font and funny explanations. It all blends into one sexy, instinctual platform.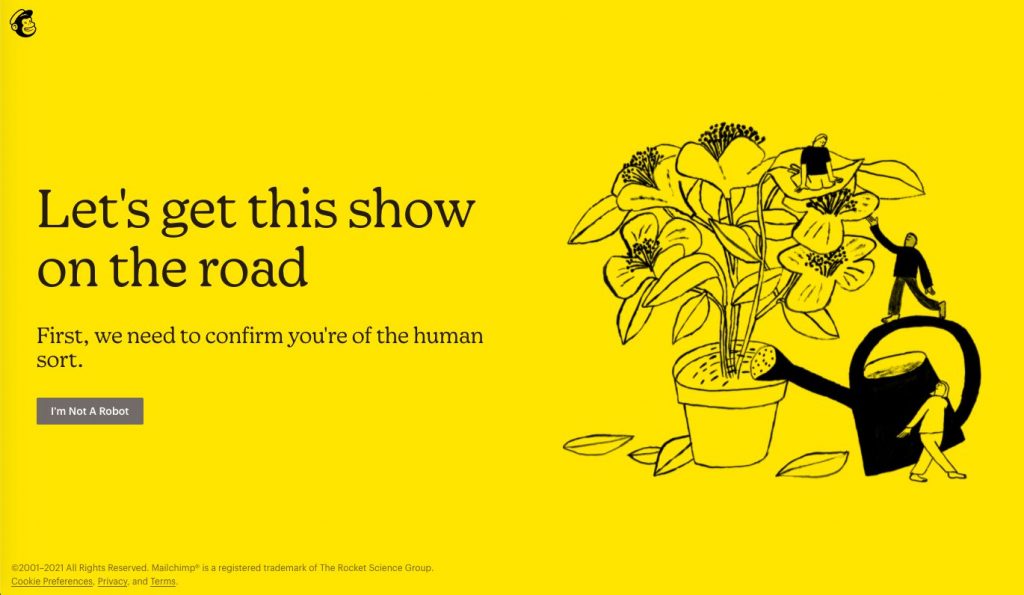 #3 Social-Instinct
People want to have what the "cool kids" are having. The rich and the famous. The exclusive. This is how the Hermès Birkin, although of exceptional quality, became so successful. It was first designed with a cult celebrity in mind – Jane Birkin – and then bought and carried by celebrities of her rank. Consequently, it became a status symbol and people are willing to splurge up to $421,000 to get it.
The right people must be seen with, at or using your product. You must make it fashionable, trendy, cool or smart to be using whatever you're producing. In today's world, this can be done with influencer marketing. You can go big or micro, depending on your budget.
In reality, there is a way to capitalize off our Social-Instinct without going to the elite. Reviews! Most people want to go with the tried and true, something that will guarantee return on their hard-earned money. What better way to show your product works than with positive feedback?
If you have reviews, highlight them. There can never be too many. Ads with reviews – perfect. 5-star reviews, paragraph reviews, video reviews. Motivate your customers to leave reviews in exchange for discount codes and promotions. Be proud to share who you are already working with and how successful you have made them.
Real-people feedback is what gives your consumer that last nudge. The more realistic the review – includes name, age, location, image (see Google reviews), the better. People need social proof and it might just be the best way to advertise your business.
Every satisfied customer is a possible brand ambassador that her surroundings will trust. I have bought countless items and services solely on the recommendation of my friends and family.
Conclusion
In conclusion, we are simple beings. Your product needs to make us feel safe, trendy and like we are somehow more special than the rest. Deliver real value and you've got yourself a winner.